Chiropractor Braxton Nguyen D.C.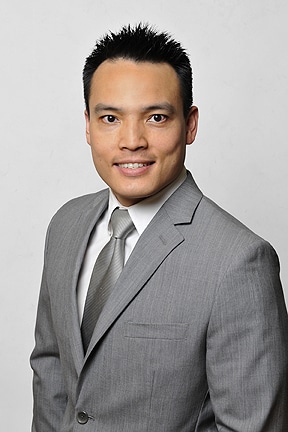 CEO / Clinic Director
Following a track and field sports injury in high school that ruptured his right anterior cruciate ligament (ACL), Dr. Nguyen was unable to do many things he had previously taken for granted and was forced to live with a new level of pain and discomfort in his right knee. As Dr. Nguyen was in the process of chiropractic postgraduate studies at the University of Western States, he received chiropractic treatment at the college's health clinic. He noticed the chiropractic treatment received and proper biomechanical re-training he learned and implemented while in college were key factors in decreasing the chronic symptoms he had in his right knee since high school.
After completing his postgraduate studies at the University of Western States in 2001, Dr. Nguyen wanted to help others to live life better through chiropractic, just as he experienced. He continues his pursuit of knowledge in the science and art of chiropractic through annual continuing education courses and seminars. Dr. Nguyen's passion of health and wellness extends to the local community providing talks to local organizations, groups, businesses, and events.
Whiplash Biomechanics and Brain Injury Traumatology, Certification
Chiropractic Biophysics Practitioner, Certification
Credentials: Spinal Trauma, Brain Injury and Head Trauma, Spinal Correction and Rehabilitation